Black Curators Matter
Black Curators Matter: An Oral History Project is part of Columbia University's African American and African Diaspora Studies (AAADS). By envisioning the Arts as Central to Conceptions of African-American and African Diaspora Studies, the program is supported by a grant from the Mellon Foundation.
In partnership with the Columbia Center for Oral History Research, from 2021-2024 we have conducted six oral histories with Black curators who have been active in the late twentieth and early twenty-first centuries who have played an important role in getting the museum and curatorial field to where it is today. Each was curator was interviewed by a younger curator, creating an important intergenerational dialogue.
While each oral history is recorded privately, AAADS is planning to partner with Columbia's neighbor, Schomburg Center for Research in Black Culture and Museum of Modern Art for public programs related to this project. The resulting oral histories will be deposited with the Schomburg, National Museum of African American History and Culture, and Getty Research Institute among others. There will also be an accompanying publication that contains edited transcription of interviews and images from the project.
Public Programming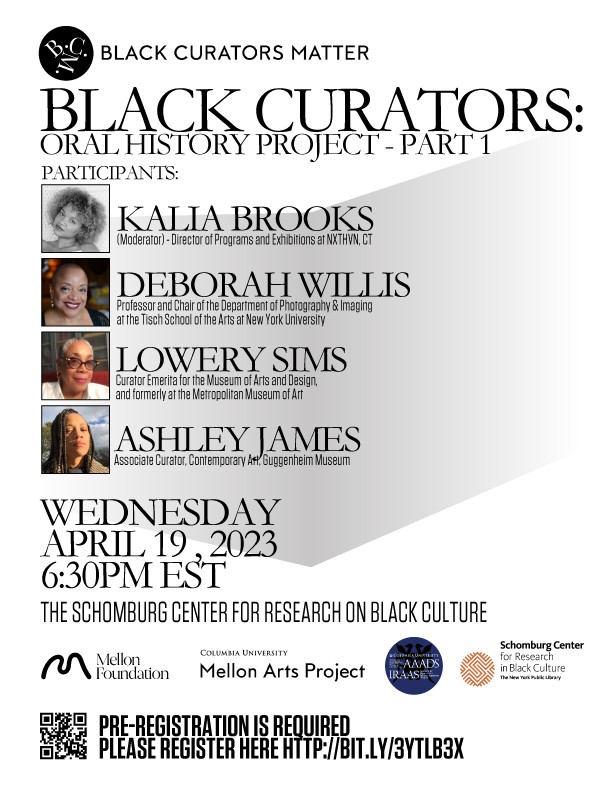 The Black Curators Matter Oral History Project is an intergenerational dialogue series between Black visual art curators who have made an outstanding impact across the arts and cultural world. Presented by the Department of African American and African Diaspora Studies (AAADS) at Columbia University, in collaboration with the Columbia Center for Oral History Research, these conversations focus on Black arts from the 1970s to the present. As the first public program in a series, it foregrounds the period between the 1970s-1980s examining the work of Black curators whose exhibitions and writings offered alternative histories and interrogated systems of power and representation.

Participants include:
Kalia Brooks (Moderator) - Director of Programs and Exhibitions at NXTHVN, CT
Deborah Willis - Professor and Chair of the Department of Photography & Imaging at the Tisch School of the Arts at New York University
Lowery Sims - Curator Emerita for the Museum of Arts and Design, and formerly at the Metropolitan Museum of Art
Ashley James - Associate Curator, Contemporary Art, Guggenheim Museum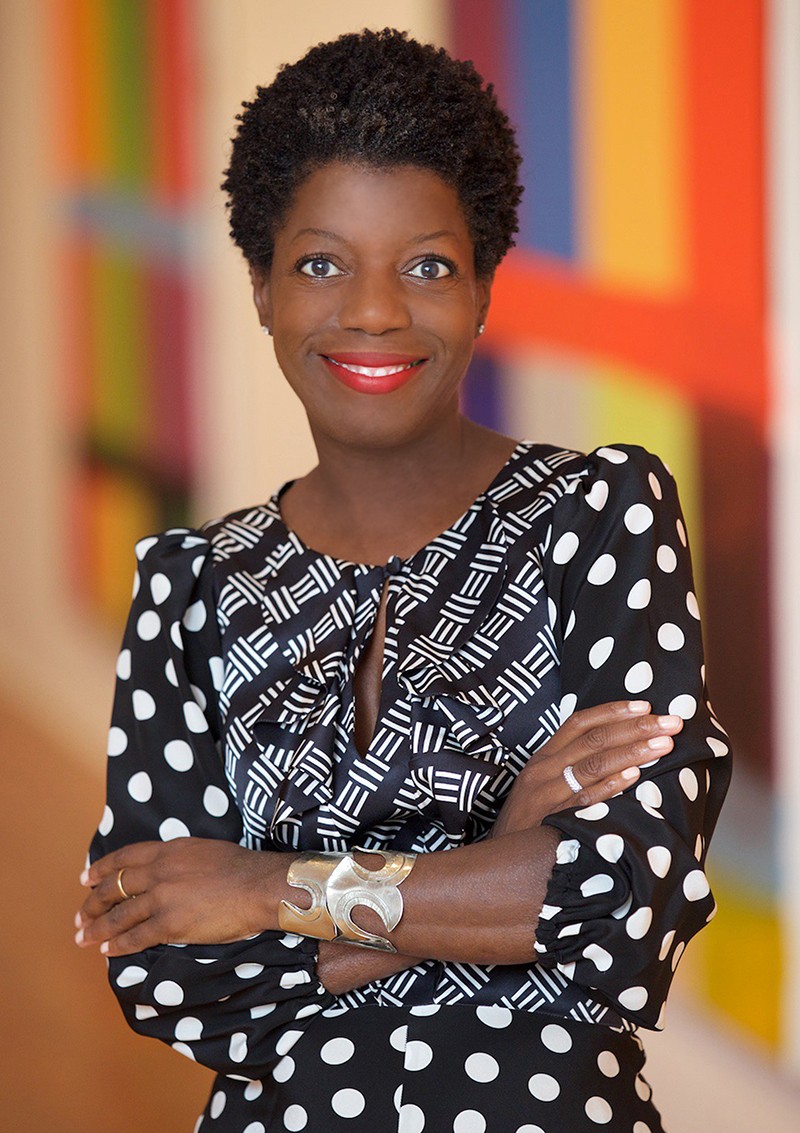 Thelma Golden is Director and Chief Curator of The Studio Museum in Harlem, where she began her career in 1987 before joining the Whitney Museum of American Art in 1988. She returned to the Studio Museum in 2000 as Deputy Director for Exhibitions and Programs, and was named Director and Chief Curator in 2005. Golden was appointed to the Committee for the Preservation of the White House by President Obama in 2010, and in 2015 joined the Barack Obama Foundation's Board of Directors. Golden was the recipient of the 2016 Audrey Irmas Award for Curatorial Excellence. In 2018, Golden was awarded a J. Paul Getty Medal. She has received honorary degrees from Columbia University (2018), the City College of New York (2009), and Smith College (2004).
---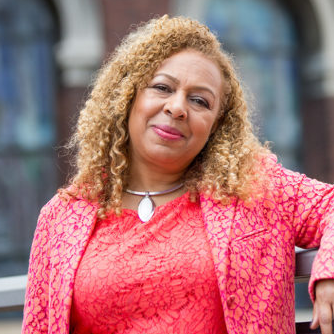 Dr. Kellie Jones is the African American and African Diaspora Studies Chair and a Professor in Art History and Archaeology and the Institute for Research in African American Studies (IRAAS) at Columbia University. Her research interests include African American and African Diaspora artists, Latinx and Latin American Artists, and issues in contemporary art and museum theory.
Dr. Jones has received numerous awards for her work from the Hutchins Center for African and African American Research, Harvard University; Creative Capital | Warhol Foundation Arts Writers Grant and a term as Scholar-in-Residence at the Terra Foundation for American Art in Europe in Giverny, France. In 2016 she was named a MacArthur Foundation Fellow.
Dr. Jones's writings have appeared in a multitude of exhibition catalogues and journals. She is the author of two books published by Duke University Press, EyeMinded: Living and Writing Contemporary Art (2011), and South of Pico: African American Artists in Los Angeles in the 1960s and 1970s (2017).
Dr. Jones has also worked as a curator for over three decades and has numerous major national and international exhibitions to her credit.  Her exhibition "Now Dig This! Art and Black Los Angeles, 1960-1980," at the Hammer Museum, Los Angeles, was named one of the best exhibitions of 2011 and 2012 by Artforum, and best thematic show nationally by the International Association of Art Critics (AICA). She was co-curator of "Witness: Art and Civil Rights in the 1960s" (Brooklyn Museum), named one the best exhibitions of 2014 by Artforum.
---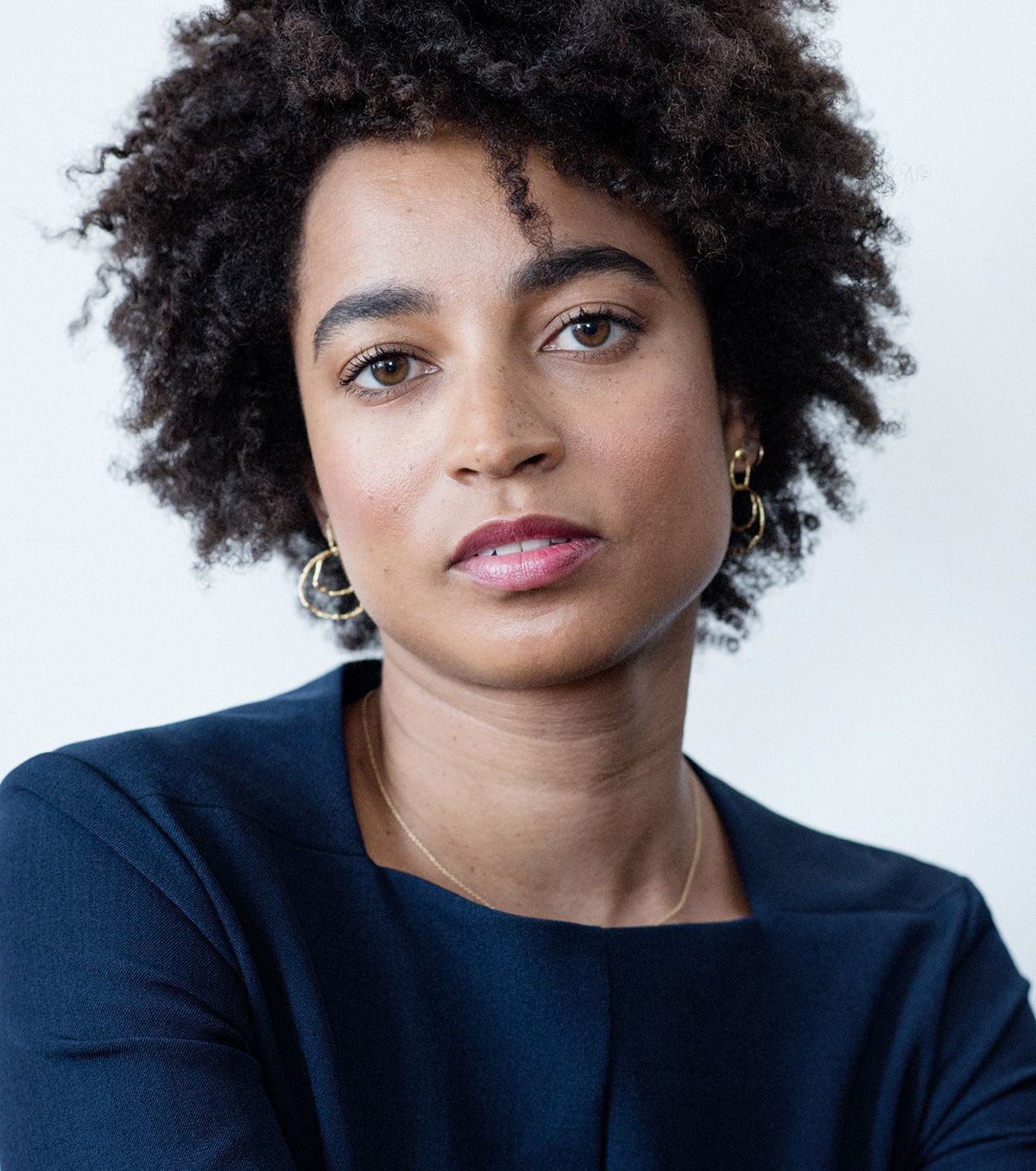 Rujeko Hockley is Arnhold Associate Curator at the Whitney Museum of American Art. She is the curator of the mid-career survey Julie Mehretu, and co-curated the 2019 Whitney Biennial. Additional projects at the Whitney include Toyin Ojih Odutola: To Wander Determined (2017) and An Incomplete History of Protest: Selections from the Whitney's Collection, 1940-2017 (2017). Previously, she was Assistant Curator of Contemporary Art at the Brooklyn Museum, where she co-curated Crossing Brooklyn: Art from Bushwick, Bed-Stuy, and Beyond (2014) and was involved in exhibitions highlighting the permanent collection as well as artists LaToya Ruby Frazier, The Bruce High Quality Foundation, Kehinde Wiley, Tom Sachs, and others. She is the co-curator of We Wanted a Revolution: Black Radical Women, 1965-85 (2017), which originated at the Brooklyn Museum and travelled to three U.S. venues in 2017-18. She serves on the Board of Art Matters, as well as the Advisory Board of Recess. 
---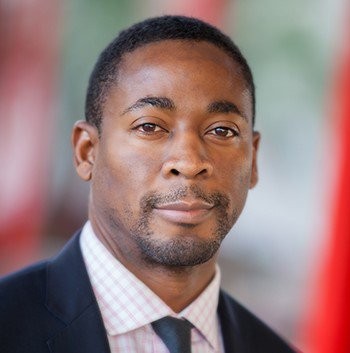 Franklin Sirmans is the director of the Pérez Art Museum Miami (PAMM) since fall of 2015. Prior to his appointment in Miami, he was the department head and curator of contemporary art at Los Angeles County Museum of Art (LACMA) from 2010 until 2015 and from 2006 to 2010, he was curator of modern and contemporary art at The Menil Collection, Houston. Sirmans initial museum position was at Dia Center for the Arts, 1993 to 1996. After serving as editor at Flash Art magazine in Milan from 1996 to 1998, Sirmans began making exhibitions. Since 1998, he has organized more than fifty exhibitions, including One Planet Under A Groove: Contemporary Art and Hip Hop; NeoHooDoo: Art for a Forgotten Faith; Fútbol: The Beautiful Game and monographic shows on Vija Celmins, Noah Purifoy, Maurizio Cattelan and Teresita Fernandez, among others. Sirmans was the artistic director of Prospect.3 New Orleans in 2014. 
---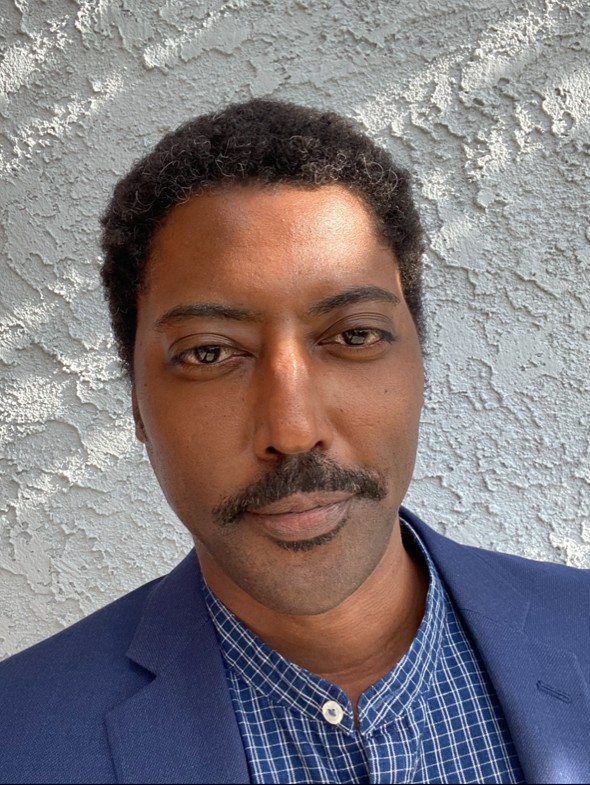 Dr. LeRonn P. Brooks is the Associate Curator for Modern and Contemporary Collections (specializing in African American collections) at the Getty Research Institute. Dr. Brooks is a specialist in African American art, poetics, performance, and Africana Studies. Prior to working at the Getty he was an Assistant Professor of Africana Studies at Lehman College and a curator for The Racial Imaginary Institute, founded by poet Claudia Rankine. He received his B.F.A. in Painting form Hunter College and his Ph.D. in Twentieth Century American Art from The Graduate Center, CUNY. His scholarly interests focus on African American art and art of the African Diaspora and the Afro-Atlantic world. At the Getty, Dr. Brooks is the lead-curator for the GRI's African American Art History Initiative (AAAHI) and is charged with building collections—sourcing original art historical documents and acquiring artist archives—and organizing programming related to African American art. At the GRI, Dr. Brooks co-curator for the archives of Betye Saar, the Johnson Publishing Company, the architect Paul Revere Williams and distinguished scholar, Dr. Robert Farris Thompson. His interviews, essays on African American art, and poetry have appeared in publications for Bomb Magazine, The Studio Museum in Harlem, Socrates Sculpture Park, The Spelman Museum of Art, Callaloo Journal, The International Review of African American Art as well as The Aperture Foundation, among others.
---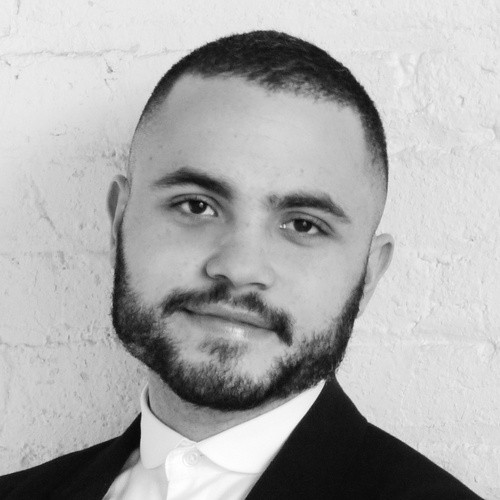 Thomas J. Lax (he/they) is a writer and Curator of Media and Performance at the Museum of Modern Art, New York. He is currently preparing the exhibition Just Above Midtown: 1974 to the Present with Linda Goode Bryant, scheduled for October 2022. They were the inaugural recipient of the Cisneros Research Grant, traveling to Brazil in 2020 to research contemporary Black art. In 2019, he worked with colleagues across the Museum on a major rehang of the collection and co-organized the exhibition Judson Dance Theater: The Work is Never Done in 2018 with Ana Janevski and Martha Joseph. They have organized other projects at MoMA including Unfinished Conversations, Maria Hassabi: PLASTIC, Neil Beloufa: The Colonies and Steffani Jemison: Promise Machine. Previously, he worked at the Studio Museum in Harlem for seven years.
---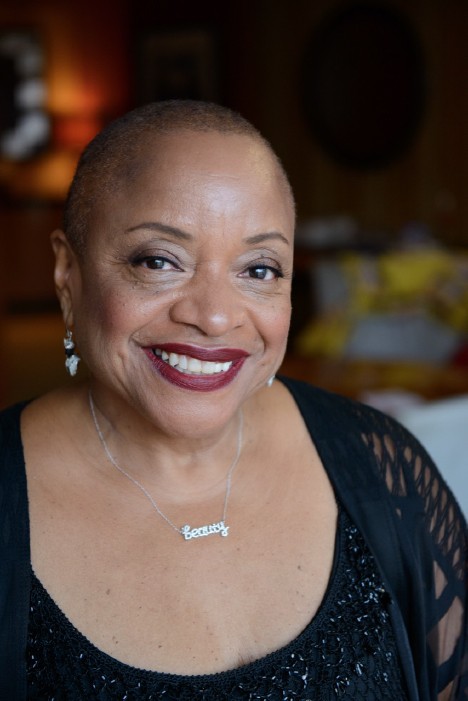 Deborah Willis, PhD, is University Professor and Chair of the Department of Photography & Imaging at the Tisch School of the Arts at New York University. She is the recipient of the MacArthur Fellowship and a Guggenheim Fellowship. She is the author of The Black Civil War Soldier: A Visual History of Conflict and Citizenship and Posing Beauty: African American Images from the 1890s to the Present, among others. Professor Willis's curated exhibitions include: "Let Your Motto Be Resistance: African American Portraits" at the International Center of Photography; Out of Fashion Photography: Framing Beauty at the Henry Art Gallery and "Reframing Beauty: Intimate Moments" at Indiana University. Willis was artist-in-residence at Maryland Institute College of Art in 2020-21. 
---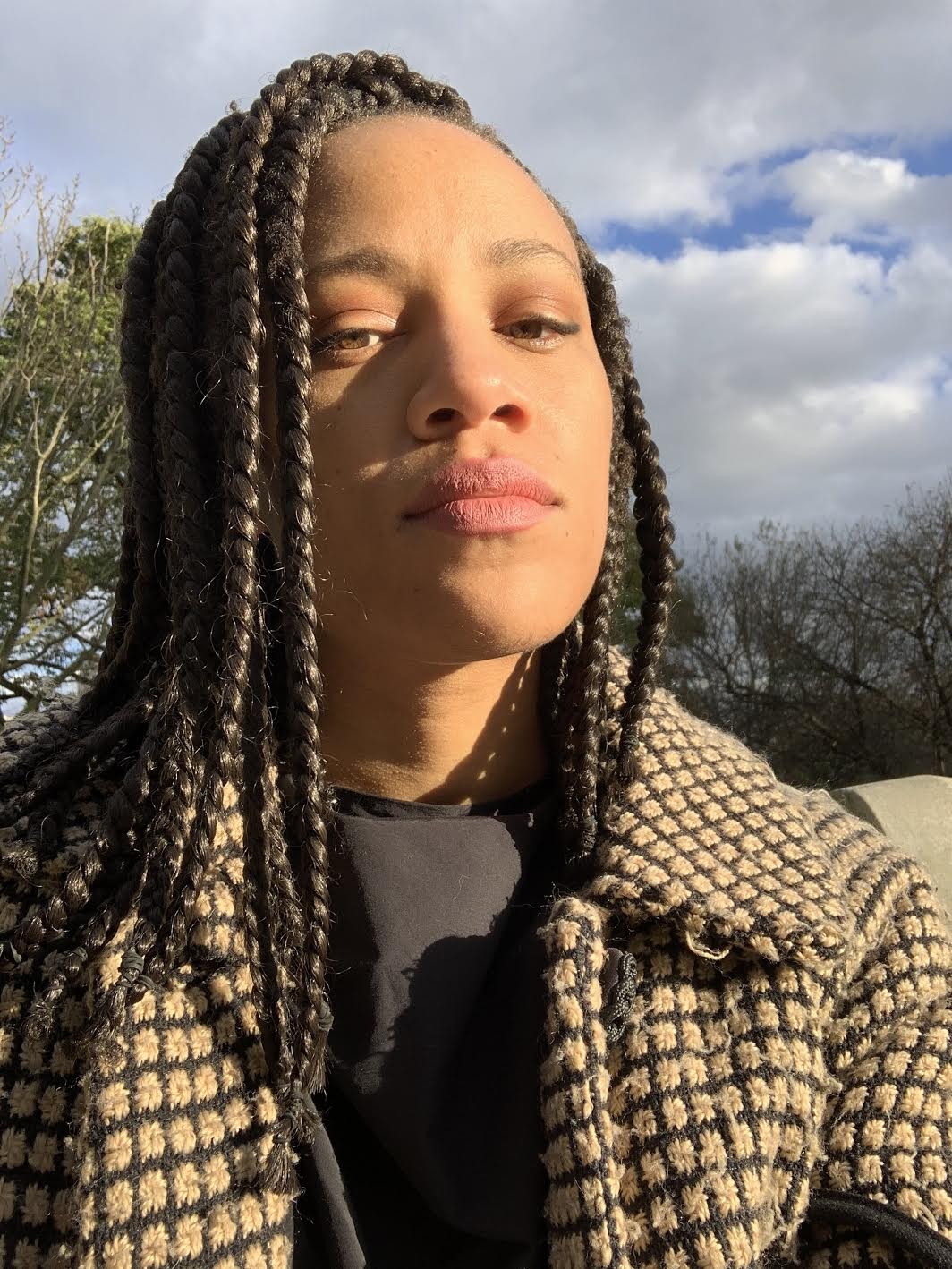 Ashley James, Ph.D., is Associate Curator, Contemporary Art at the Solomon R. Guggenheim Museum. She is the curator of Off the Record (2021) and co-curator of The Hugo Boss Prize: Deana Lawson, Centropy (2021). Prior to joining the Guggenheim, James served as Assistant Curator of Contemporary Art at the Brooklyn Museum, where she was the lead curator for the museum's presentation of Soul of a Nation: Art in the Age of Black Power (2018–19), organized Eric N. Mack: Lemme walk across the room (2019), and co-curated John Edmonds: A Sidelong Glance (2020-21). James also served as a Mellon Curatorial Fellow in Drawing and Prints at the Museum of Modern Art, where her work focused on the groundbreaking retrospectives of Adrian Piper (2018) and Charles White (2018–19), and has held positions at the Studio Museum in Harlem and at the Yale University Art Gallery, where she co-organized the exhibition Odd Volumes: Book Art from the Allan Chasanoff Collection (2015). James holds a BA from Columbia University and a Ph.D. from Yale University in English literature and African American studies.
---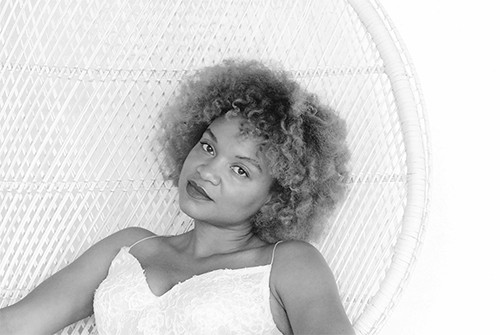 Kalia Brooks Nelson, PhD, is the Mellon Project Director in the African American and African Diaspora Studies Department (AAADS) at Columbia University. She is a curator, arts administrator and educator with a focus on developing exhibitions, programming, strategic planning, and curriculum for organizations working at the intersection of art and education. Her academic research covers late nineteenth century through contemporary art with an emphasis on emergent technologies and African American, trans-Atlantic and diasporic cultures of the Americas. Brooks Nelson holds a PhD in Aesthetics and Art Theory from the Institute for Doctoral Studies in the Visual Arts (IDSVA). She is co-editor of Women and Migration: Responses in Art and History (Open Book Publishers, Cambridge, UK). She has served as a consulting curator with the City of New York through the Department of Cultural Affairs and Gracie Mansion Conservancy. Brooks Nelson is also an ex-officio trustee on the Board of the Museum of the City of New York.
---
A specialist in contemporary art, craft and design, Lowery Stokes Sims is served on the education and curatorial staff of The Metropolitan Museum of Art (1972-99),  as executive director and president The Studio Museum in Harlem (2000-2007) and retired as Curator Emerita from the Museum of Art and Design (2007-2015).  More recently she has worked as an independent curator and consultant for numerous exhibitions at various institutions, including the Contemporary Arts Center in Cincinnati, Craft Contemporary in Los Angeles, and the Baltimore Museum of Art. She was Visiting Professor at the Institute of Fine Arts, New York University (2018-2020) has been appointed the 2021-22 Kress-Beinecke Professor at the Center for Advanced Study in the Visual Arts at the National Gallery of Art, Washington, D.C.
---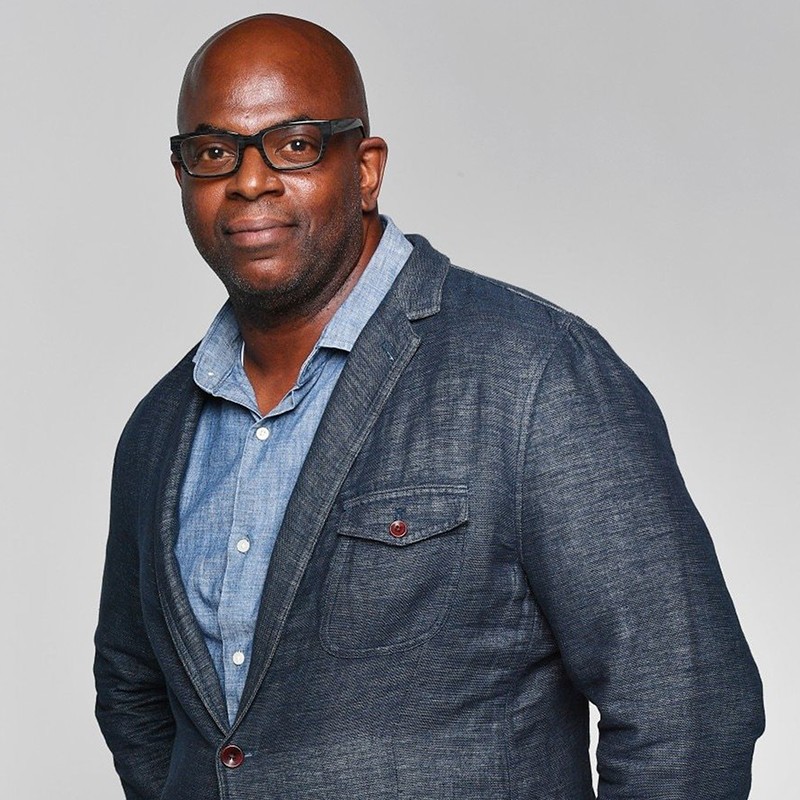 Aaron Bryant is a Curator at the National Museum of African American History and Culture, and Co-Curator of the Johnson Publishing Archives. Prior to the Smithsonian, he was curator of Morgan State University's James E. Lewis Museum of Art.  
Bryant's visual anthropology and social justice research has received honors from such institutions as the Lyndon Johnson Presidential Library, the Library of Congress, the New York Public Library, the U.S. Justice Department, Congress, the Smithsonian, and the Royal Anthropological Institute, UK. Additionally, Bryant has lectured with the U.S. State Department at universities and cultural institutions throughout Barcelona, Seville, and Madrid, Spain.   
He is Chair of the Public Arts Commission in Baltimore and a commissioner for Baltimore's Commission on Historical and Architectural Preservation. He also served as Chair of Baltimore's Confederate Monuments Commission. 
Bryant earned his Ph.D. from the University of Maryland, an MFA from Yale, and an AB from Duke.
---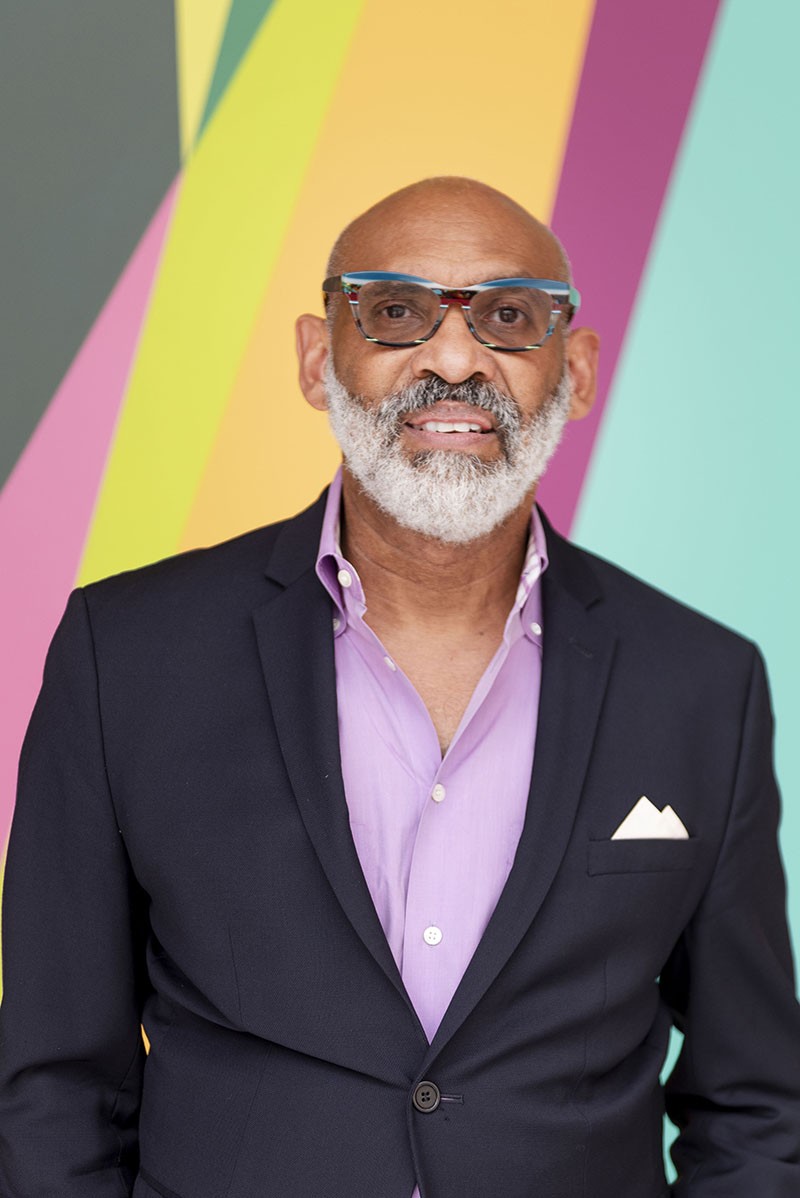 Richard J. Powell (M.F.A., M.A., M.Phil., Ph.D.) is the John Spencer Bassett Professor of Art & Art History at Duke University. Along with teaching courses in American art and the arts of the African Diaspora, he has written on a range of topics, including such titles as Homecoming: The Art and Life of William H. Johnson (1991), Black Art: A Cultural History (1997, 2002, 2021), Cutting a Figure: Fashioning Black Portraiture (2008), and Going There: Black Visual Satire (2020). Powell has also organized numerous art exhibitions, most notably Rhapsodies in Black: Art of the Harlem Renaissance (1997), To Conserve A Legacy: American Art at Historically Black Colleges and Universities (1999), Back to Black: Art, Cinema, and the Racial Imaginary (2005), and Archibald Motley: Jazz Age Modernist (2014). From 2007 until 2010, Powell was Editor-in-Chief of The Art Bulletin, the world's leading English language journal in art history.
---