2021 Class Day Speakers Announced
Columbia University School of General Studies Class Day Speaker
AAADS alum, filmmaker Elegance Bratton
Read More
April 09, 2021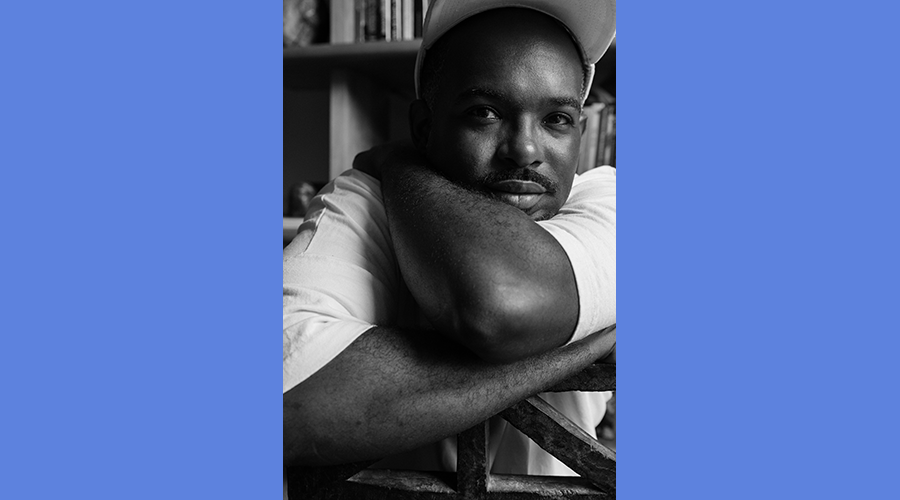 https://gs.columbia.edu/news/2021-class-day-speakers-announced
Keynote Speaker | Elegance Bratton '14
This year's Class Day Speaker is Elegance Bratton, an award-winning filmmaker, photographer, and author who has been featured in the New York Times, The Hollywood Reporter, Deadline, and Variety, and whose films have played in nearly 150 film festivals worldwide, including Sundance, Outfest, and the British Film Institute's London Film Festival. Elegance was selected as one of Indiewire's 25 LGBT Faces to Watch in 2019, and is the winner of the 2021 Truer Than Fiction Award. 
At the age of 16, Elegance was kicked out of his childhood home because of his sexuality. A decade later, at age 25, he enlisted in the U.S. Marine Corps and began making films as a combat filmmaker—an experience that would lead to a lifelong passion for filmmaking.
At GS, Elegance wrote and directed Pier Kids, an independent documentary funded through Kickstarter that follows three queer and trans homeless youth on NYC's iconic Christopher Street Pier to show the intricate ways queer people of color utilize public space to build chosen family. He started this project in the summer term of 2011 and shot 400 hours of footage over the course of his Columbia career. His directorial debut, the film has played at 50 film festivals worldwide, and has earned Elegance numerous awards and honors including the Truer Than Fiction Award at the 2021 Film Independent Spirit Awards, the Special Programming Award for Emerging Talent at Outfest 2019, and an honorable mention in the documentary category at the 2019 New Orleans Film Festival. During Elegance's time at GS, he was also awarded a 2012 Humanity in Action fellowship to study French social justice movements.
Elegance had attempted college prior to enrolling at GS, and describes being determined with "every fiber in his being" to earn his degree from Columbia. In 2014, he graduated from Columbia GS as a member of the Dean's List with a degree in African-American Studies, the study of which was instrumental in better understanding the intersecting socio-political circumstances that resulted in him being black, gay, and homeless. And through the time he spent at the Institute for Research in African-American Studies (IRAAS), Elegance gained an appreciation for the possibility that his life experience might offer something to the world around him. He found that by studying his own identity, he became captivated and fascinated by his courses, which opened up the world of scholarship through the lens of his own experience. "In this way, I empowered myself with my education," he said.
In 2019, Elegance went on to earn an MFA in directing and writing from New York University's Tisch School of the Arts Graduate Film Program. During his time at Tisch, he served as the Filmmaker in Residence at Reel Works, a nonprofit filmmaking program that provides free training to more than 500 at-risk youth citywide. Elegance also wrote and directed his debut narrative short Walk for Me, which tells the story of Hannah, a young trans girl whose secret life is discovered by her mother at a gay ball. The film played at more than 100 festivals worldwide, garnering numerous awards along the way including winning Best Student Film at the 2016 New Hampshire Film Festival, the Film Award for Best LGBTQ Film at the 2017 Ann Arbor Film Festival, Best LGBT Short at the 2017 Columbus Film Festival, and Best Narrative Short Film at the 2017 Austin Gay and Lesbian International Film Festival.
Elegance has published books on photography and poetry, with his photo book Bound By Night being nominated for an award at the prestigious Fotobook Festival in Kassel, Germany. He is the creator and executive producer of the GLAAD-nominated and Cannes MIPCOM-winning 2018 Viceland television series My House, a ten-part documentary that follows ballroom culture in New York City. His most recent short film, Buck, premiered domestically as an official selection at the 2020 Sundance Film Festival and abroad at the 2020 London Film Festival (BFI), and is being developed into a television series. Elegance's current project, The Inspection, an upcoming feature film that he has written and will direct about a homeless black gay man who joins the Marines to change his life, yet must then conceal his attraction to his Drill Instructor to survive boot camp during the end of "Don't Ask, Don't Tell," was selected for support by Tribeca All Access and Film Independent Fast Track in 2019, and is being produced by Gamechanger Films.